We had the most amazing English Week this year with an international atmosphere lasting from 2nd to 10th December, 2015. With the theme "Exploring Myths, Fables and Legends through English" and the slogan of Long Ago and Far Away: Wonders of the MFLs, students and teachers had chances to know more about global myths, fables and legends from trainers and guests of 18 countries. Additionally, we had interactive activities which were not just entertaining but also educational, leading us to further explore this topic.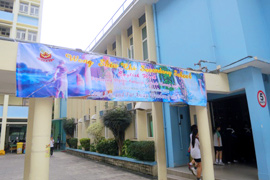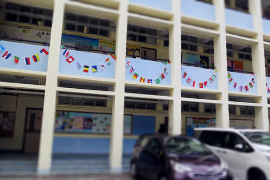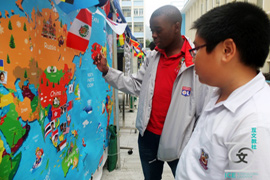 Working alongside with Intercultural Education Limited (ICE), we had great enjoyment with a variety of activities and performances. ICE organized and ran interesting in-class activities as well as public activities during lunchtime or afterschool hours. Trainers and guests from Germany, Sweden, Scotland, Poland, Ukraine, Australia, Mexico, Costa Rica, Zimbabwe, Nigeria, Singapore, Thailand and Korea, etc. turned English lessons into unique ones with cultural sharing of myths and legends, and interactive activities including mask making, drama performances and in-depth discussions.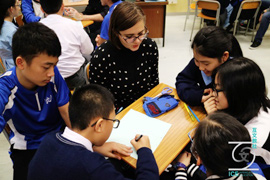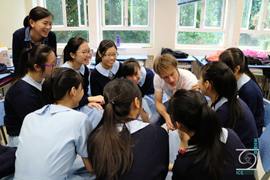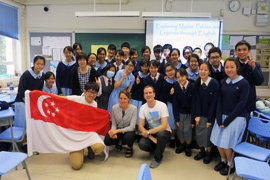 Students were also attracted to public activities like the Viking traditional chess game 'Kubb' and Brazilian martial arts, Mexican music performance, German cookie baking and an Inter-class Competition for S.3 students on the last day of the English Week. One of the most hilarious items in the competition was teaching the guests about Hong Kong's culture through Cantonese tongue twisters.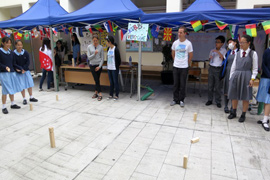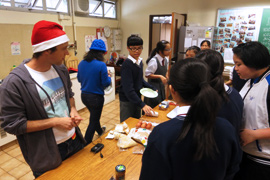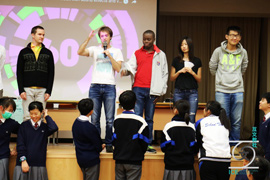 Equally amusing were the drama performances during the Junior and Senior Assemblies. Our alumnus Raymond Yip, who is a secondary school teacher, brought his English drama team to perform their own adaptation of "The Three Little Pigs". We were amazed by their enchanting singing and superb acting.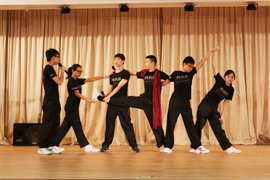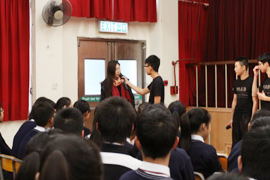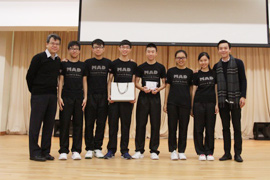 The class period activities were varied and educational, too. Students had opportunities to enhance their English skills as well as their creativity and imagination through activities such as designing posters, expressing their opinions, writing alternative endings to the fable of "The Ugly Duckling" and rewriting lyrics to the song "The Lost Boy" about the story of Peter Pan.
Also included in the English Week programme were the Singing Contest and Book Fair. We did not only have two exhibitors but three this year, adding to the variety of books students and teachers could purchase.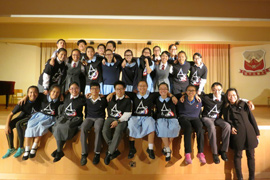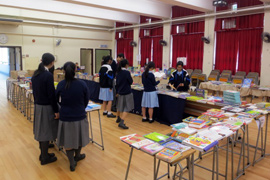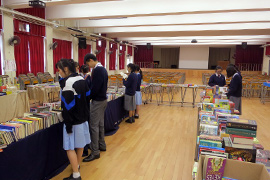 Overall, the objectives of arousing students' curiosity towards the world, using English as a communication tool and developing their cross-cultural understanding were achieved during this year's English Week. The school was turned into like an international school, giving students authentic situations to communicate with both native and non-native English speakers of different nationalities.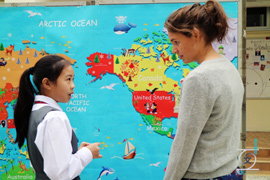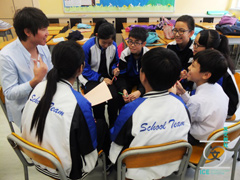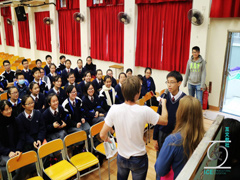 Apart from meeting the targets, the English Week of 2015-2016 was also proved to be highly popular among students as reflected in the survey with questionnaires done by ICE. Encouraging comments included "The world is much bigger than I thought." "The discussion of different myths and legends in class is delightful and there are a lot of interesting myths that I have never heard of. Overall, the English Week is really great." and "Everything is going super well with them; they are kind and interactive with us. I enjoyed the whole week very much."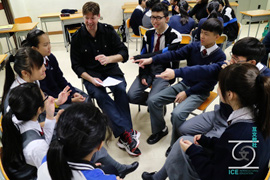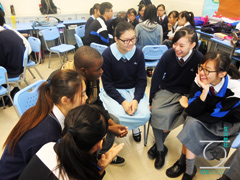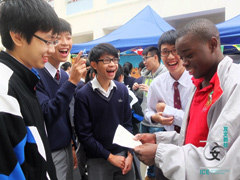 To sum up, the English Week this year has brought us incredible knowledge, unforgettable experiences and great fun which will stay in our memory forever.